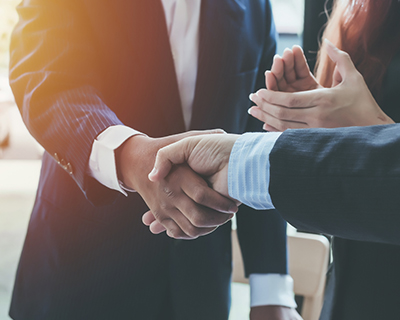 Founded in 1992, ESC, Inc. provides Program Management, Cybersecurity and Cloud Computing, Financial Programming and Budget Execution, Personnel Security and Clearance Adjudication, and Training and Exercise Support to meet the technical, personnel, and management needs of our Federal, civil, and commercial customers.
ESC's founder and former President, Major General (Retired) Calvin G. Franklin, earned a distinguished military career in the National Guard, including as Presidential Appointed Commanding General of the District of Columbia National Guard (DCNG), Deputy Commanding General (Army) of the California National Guard (CANG), a tour of duty as the Assistant Division Commander of the 40th Mechanized Division of the CANG, tours of duty as a Division Chief of a Major Command (FORSCOM) and a Senior Staff for the Department of the Army (DA) Staff.
Today, under the steady leadership of President and CEO Ms. Maggie Harris, ESC continues this long tradition of support of our Nation's safety and security. Located in Crystal City, VA, ESC is an Small Business Administration (SBA) certified Woman-Owned Small Business (WOSB) and a registered ISO 9001:2015 company.
Additionally, ESC is a New York City Minority and Woman-Owned Business Enterprise (M/WBE); Virginia Small, Women-Owned, and Minority-Owned businesses (SWaM); and Maryland Department of Transportation (MDOT) Minority Business Enterprise (MBE).

Thank you for your interest in ESC. Your inquiry is important to us. To help us route your request to the appropriate team or person, we need a bit of information about you and the nature of your question.